Spot minors and

catch fake IDs
Verify age and use the best fake ID detection technology developed over the last 15 years.

Patronscan analyzes over 8,500 data points to determine an ID's authenticity. Verify over 4,800 IDs from around the world, including all driver's licenses and passports with near-zero false positives.
Contact Us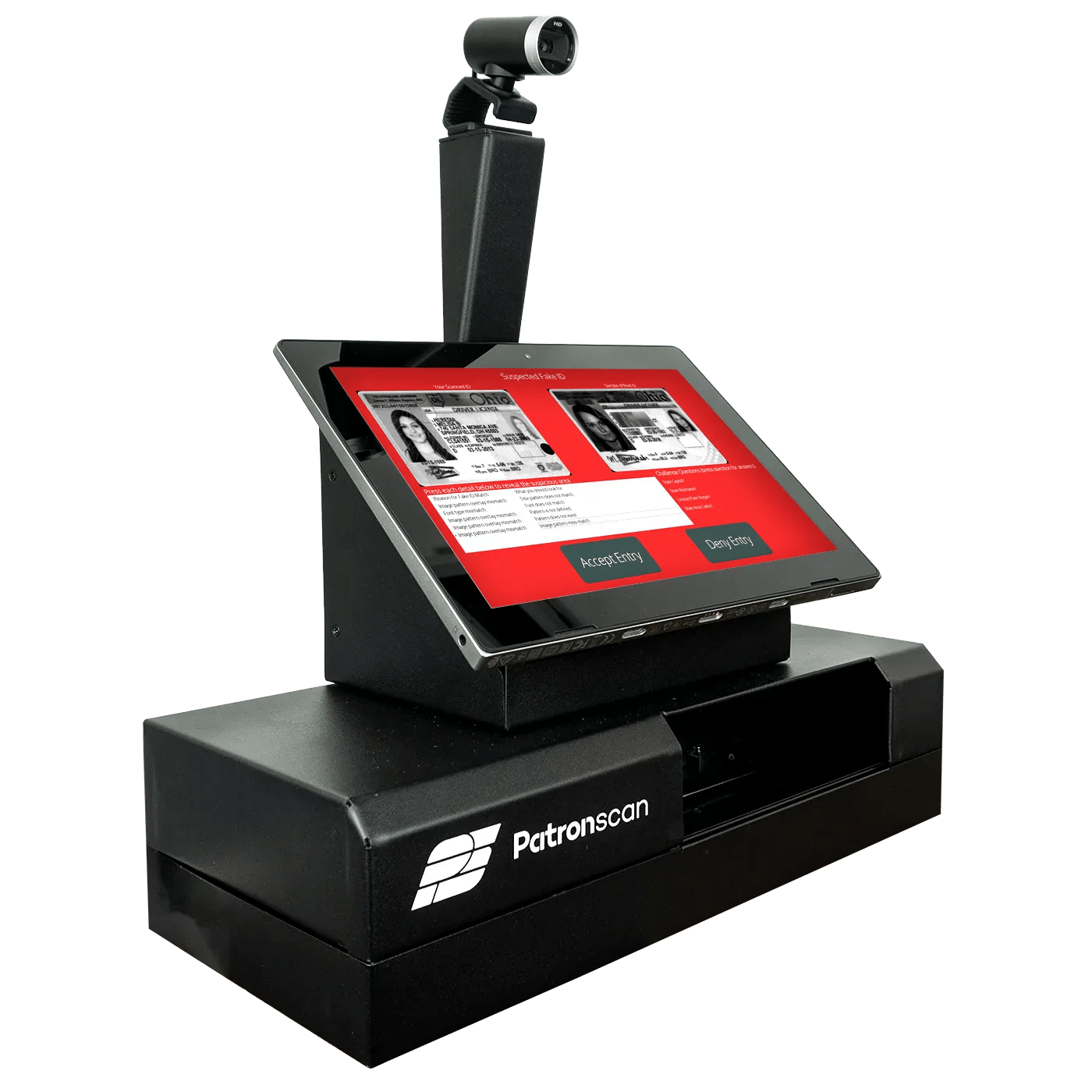 Proactively thwart

nighttime chaos
Ensure your venue's safety with our sophisticated solution, adept at recognizing signs of potential trouble among a vast database of individuals with records of assault, fraud, substance abuse, and vandalism.

Slash incident rates by up to 97% through identity verification. Get detailed alerts when a person with a flagged history attempts entry, allowing you to maintain a secure atmosphere.
Book a Demo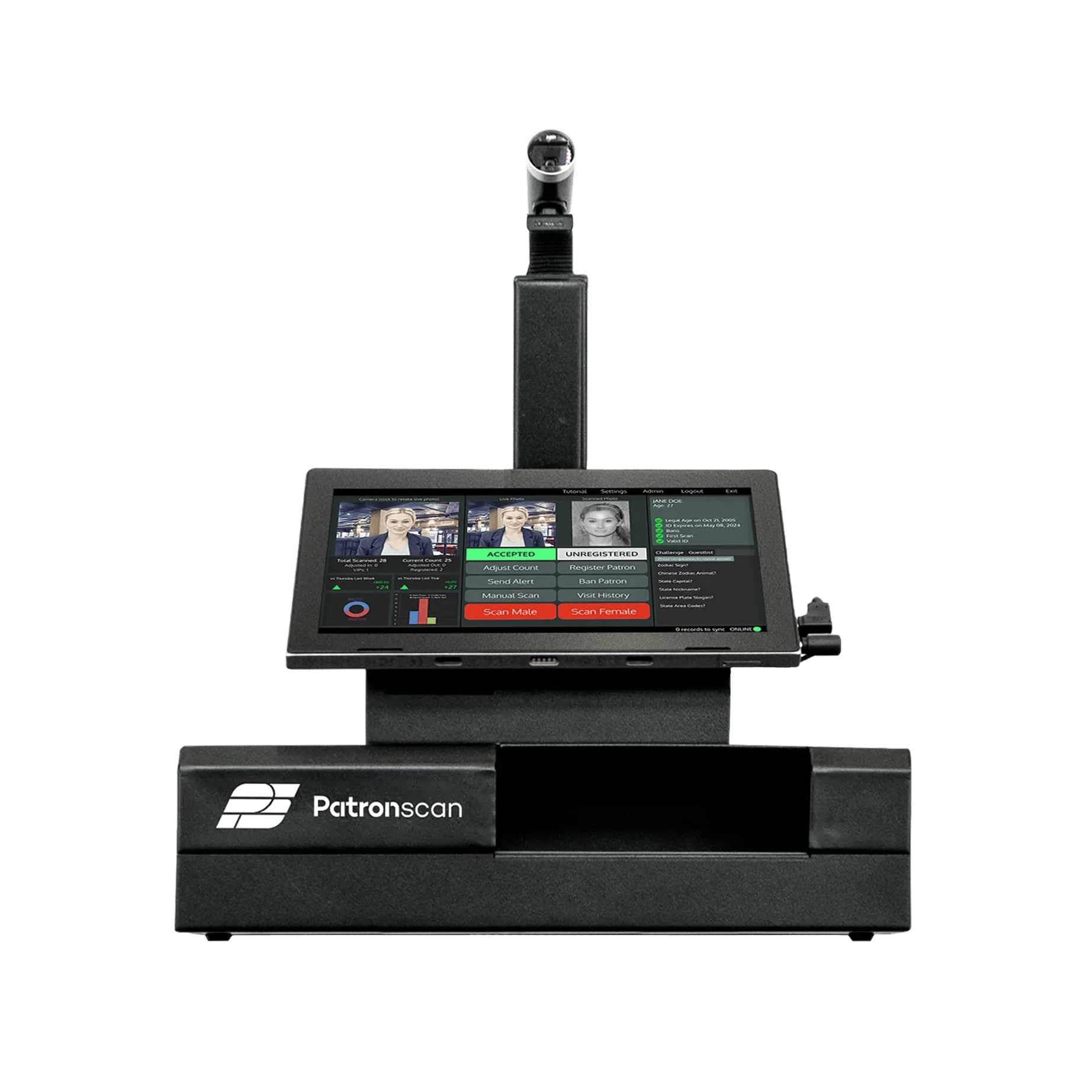 Get peace of mind

for pennies an hour
Receive security alerts when flagged patrons, inspectors or minors arrive at the door.

Keep a pulse on your venue with live stats sent to your phone. Access patron history to flag individuals, review your demographics and register members.
Contact Us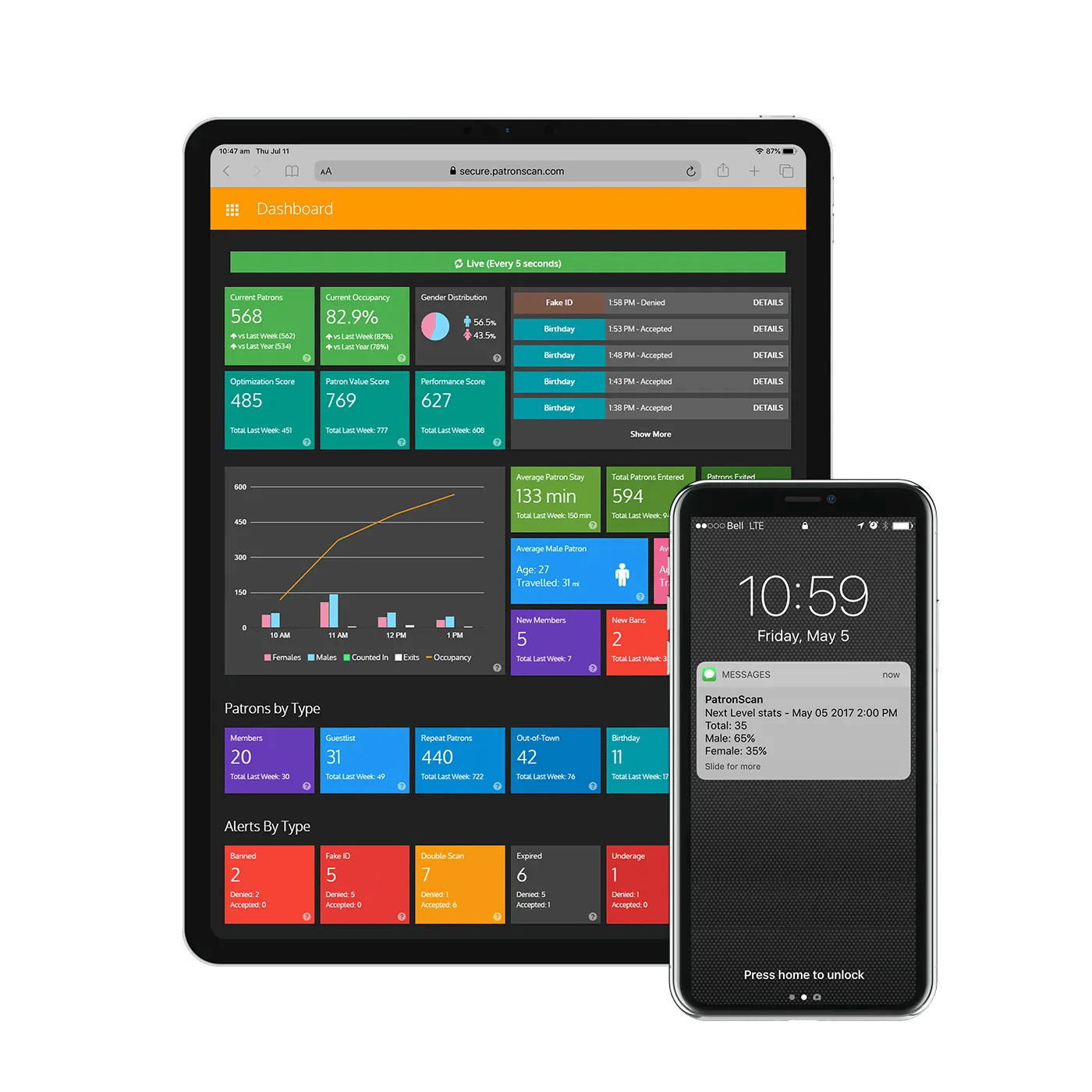 As a police professional, Patronscan was definitely a net positive to our venues. The customer service I received from all of the people on the staff has been very professional.
- Retired Sgt. Christopher Curtis, LVPD
On thanksgiving, a lot of people were out. We ran into four banned patrons for serious offences, sexual assaults, one fake ID and an underage [patron]. That was a night that it really worked out for us. Any one of those problems could have turned into a huge problem.
- Daniel Alemar, Owner of Highwater
I love that you get the demographics. They send you updates every hour once you're open... how many people in your club, how many men, how many women, when's your busiest time. I love that because it helps market your business.
- Linda Allen, Owner of Lambda Cabaret
When Patronscan first came in it was a breath of fresh air. For what it can do, it was far superior than what we were currently using.
- Vincent May, Head of Security, Cowboys
Manage memberships

and treat VIPs
Deliver memorable experiences by sending staff notifications when VIPs arrive.

Handle private club membership requirements and reward big spenders with special treatment. Tier your members into groups so your door staff recognize and welcome your most valued patrons.
Book a Demo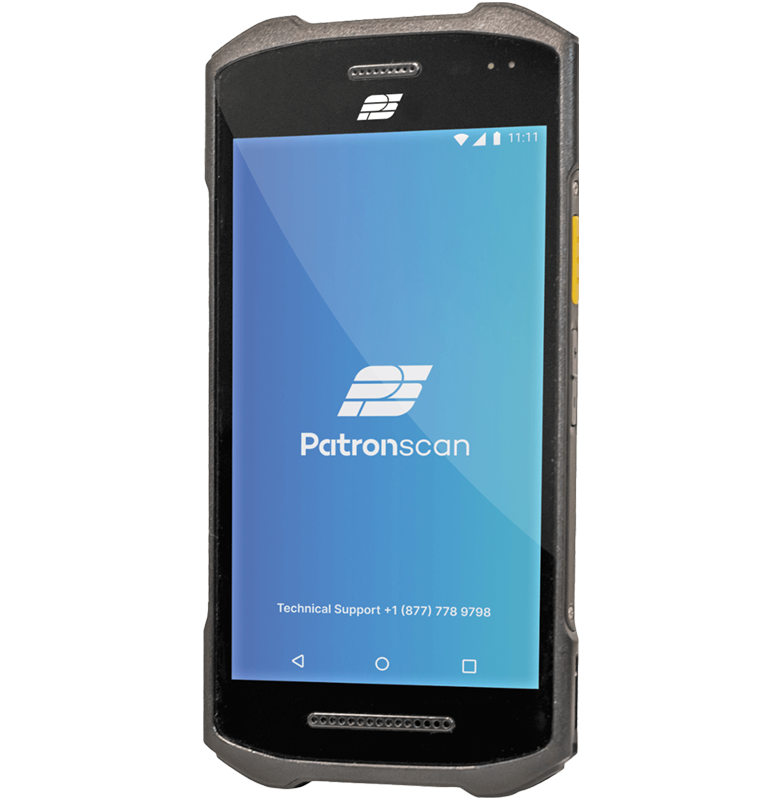 Valuable insights

into your business
Receive daily, weekly and monthly reports on performance and demographics.

Spot trends and build relationships with your most valuable patrons. Boost revenue by tailoring your marketing efforts to demographics most likely to spend more.
Get Pricing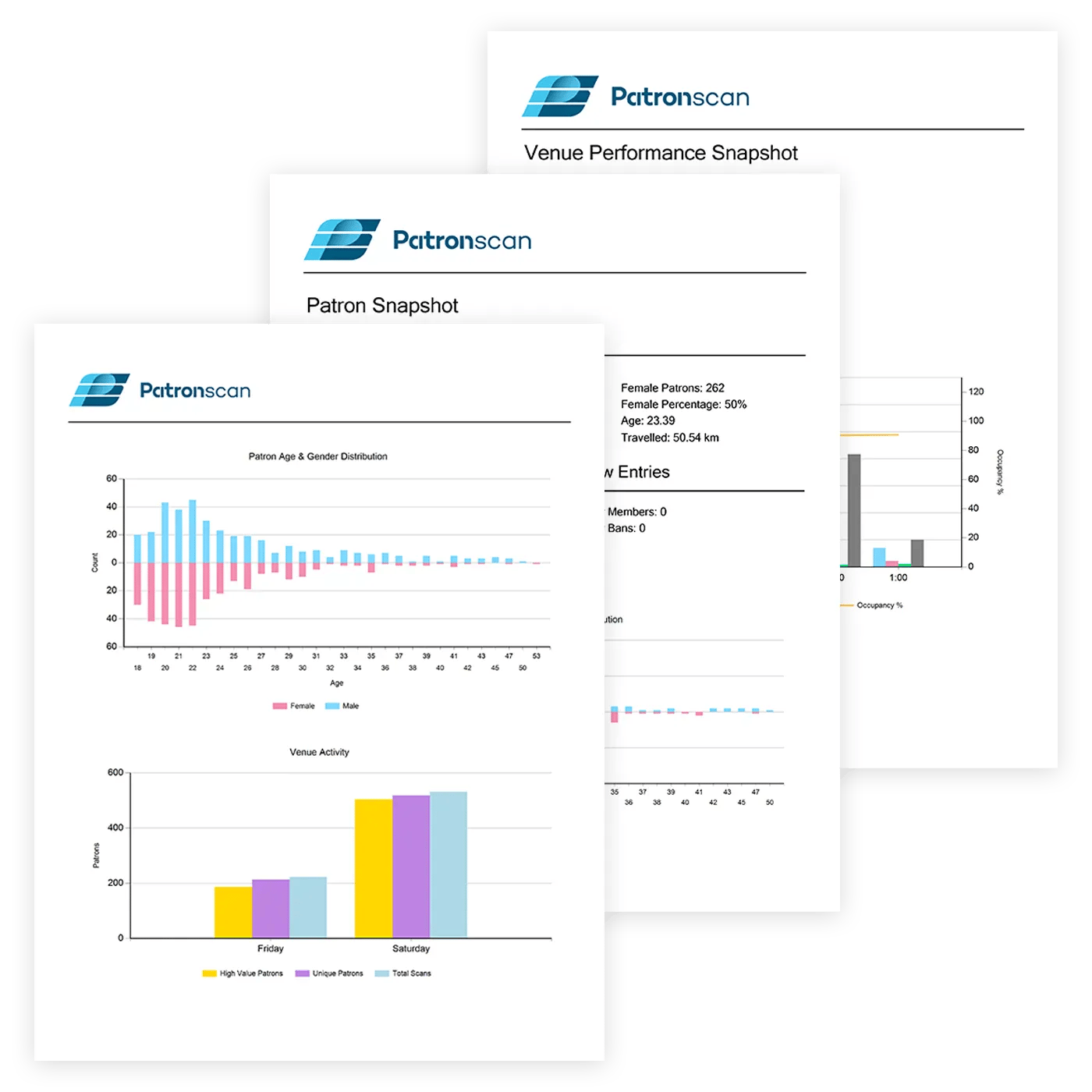 Why Patronscan?
Because we are driven by continuous innovation, hyper customer care and precision ID authentication technology to fight identity fraud on the world's largest ID scanning network.
IDs Scanned
220,196,493
Fakes Detected
594,451
Cities
203
Secure Multiple Entrances
Patronscan ID scanners sync in real-time at each of your entrances. It's the only surefire way to prevent ID passing.
Manage Guestlists
Add patrons directly to your guestlist using the Patronscan mobile app. See how many patrons showed up to measure your promotional efforts.
Ask Challenge Questions
If you suspect a patron is using someone else's ID, ask them a set of generated challenge questions from the scanner.
Connect with us
Request pricing from one of our experts or book a live demo to see Patronscan's ID scanners in action.