Controlled Entrances
The surest way to verify a patron's age
and automatically unlock doors.
Meet Patronscan IVAC.
Patronscan's Identity Verification Access Control (IVAC) technology enhances security for businesses aiming to integrate door access control and ID validation into a streamlined, frictionless and convenient solution.
For establishments with unmanned points of access, IVAC provides assurance that security and age-restricted laws will not be compromised. Discover how this self-service ID scanner easily links into a strike system for either a door lock, turnstile, or cooler/fridge door, providing patrons with access in a secure and hassle-free manner.
PARTNERSHIPS
Patronscan Pilot Project
The Patronscan pilot project was launched on January 20, 2020. Three high-theft locations in Edmonton had Patronscan technology installed to create controlled entrances.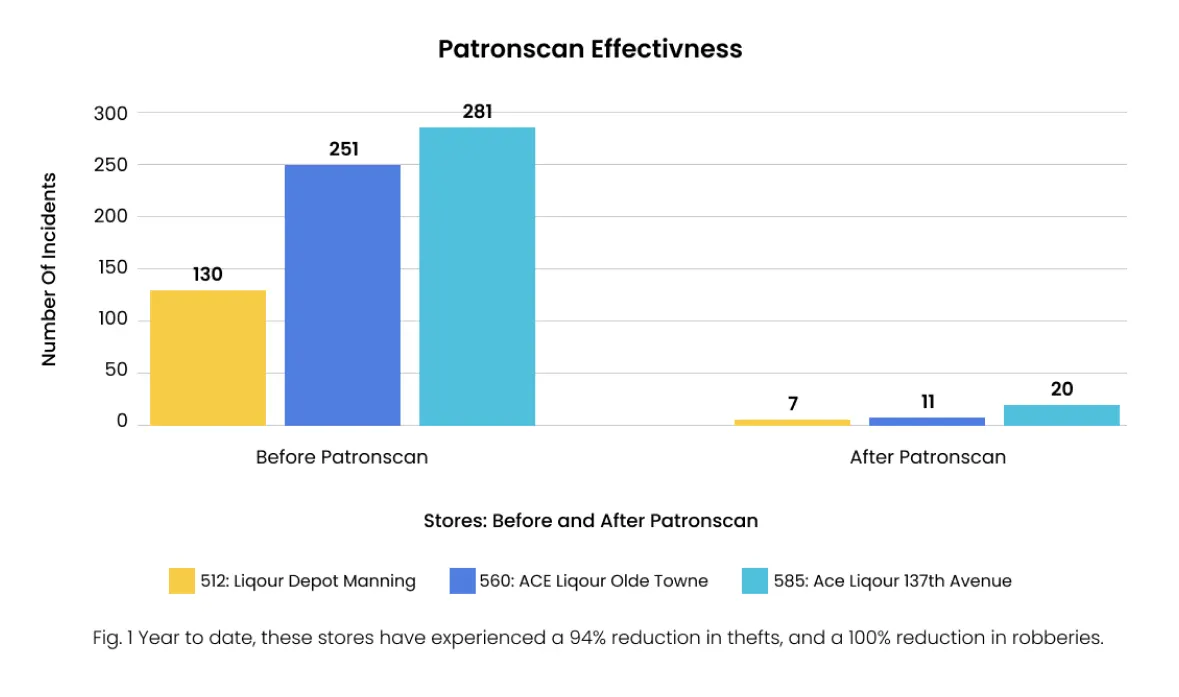 Get Access to Your Own Web Admin Portal
Receive security alerts when flagged patrons, inspectors or minors arrive at the door.

Keep a pulse on your venue with live stats sent to your phone. Access patron history to flag individuals, review your demographics and register members.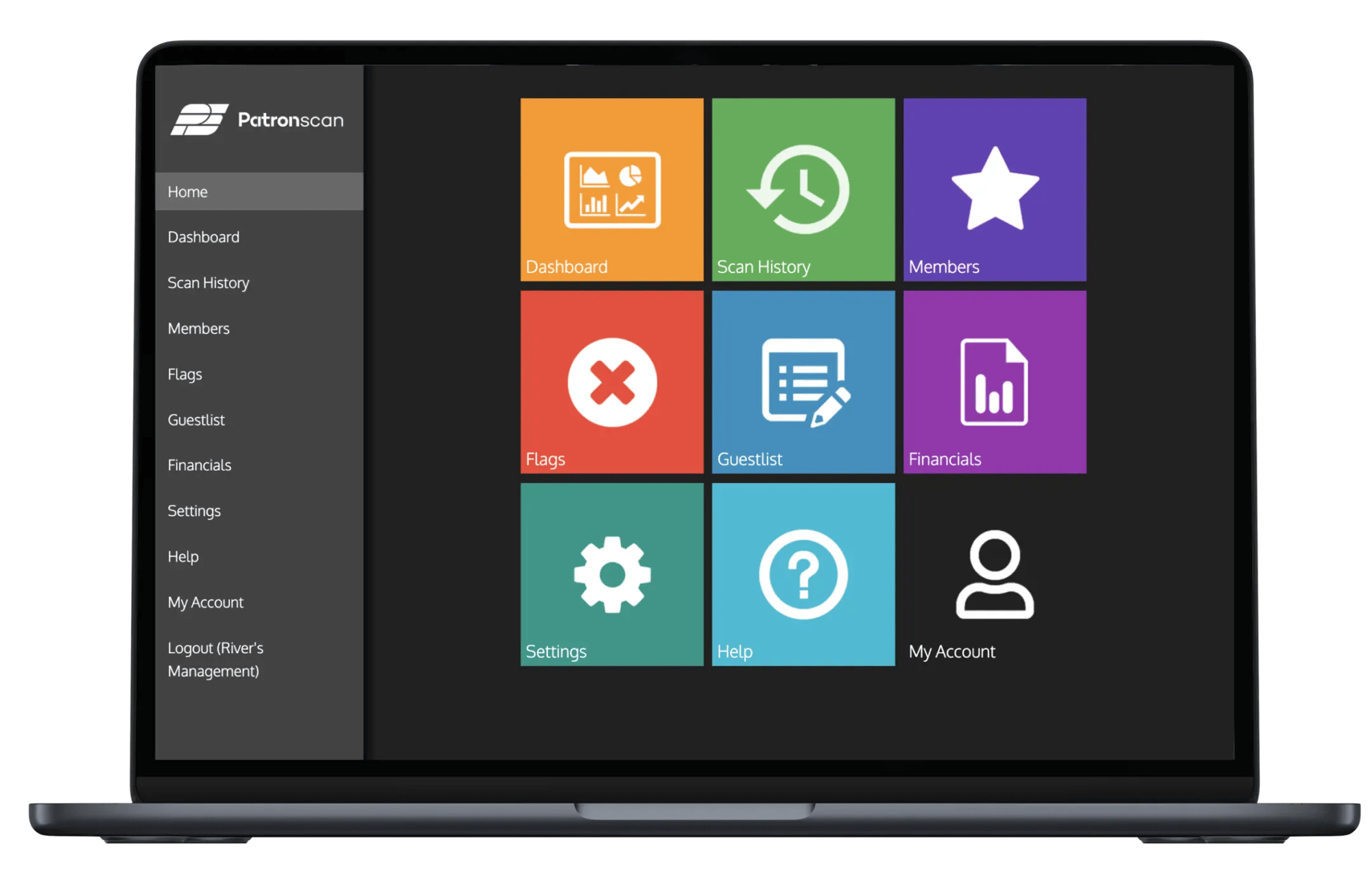 Capture Live Images
Using Patronscan at your locations will provide better insights into your customers, increasing their accountability. Your scan history includes names and live images making it easy to go through and point out exactly who was causing trouble at your location.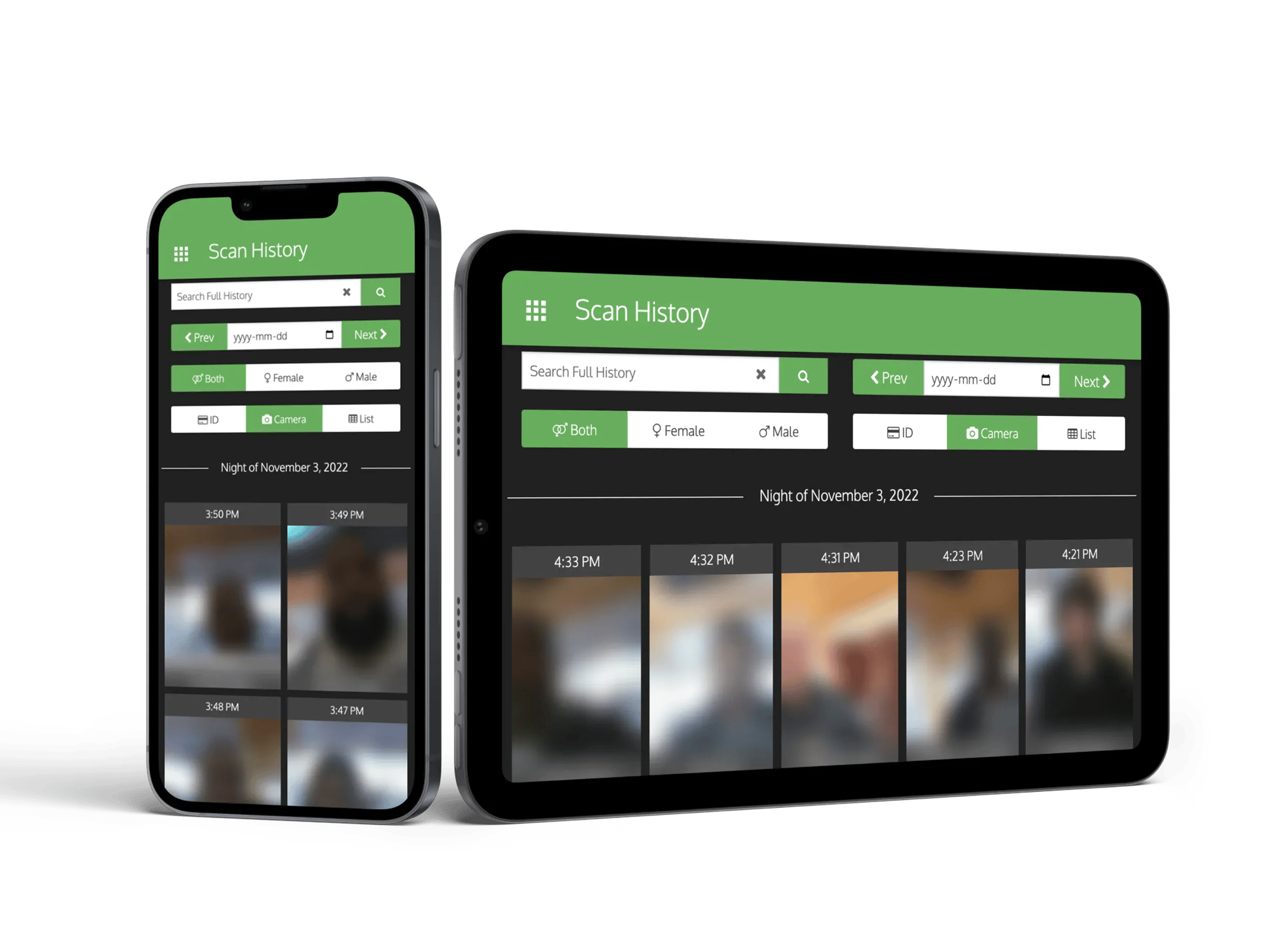 Recieve Real Time Alerts
Receive daily, weekly and monthly reports on performance and demographics.

Spot trends and build relationships with your most valuable patrons. Boost revenue by tailoring your marketing efforts to demographics most likely to spend more.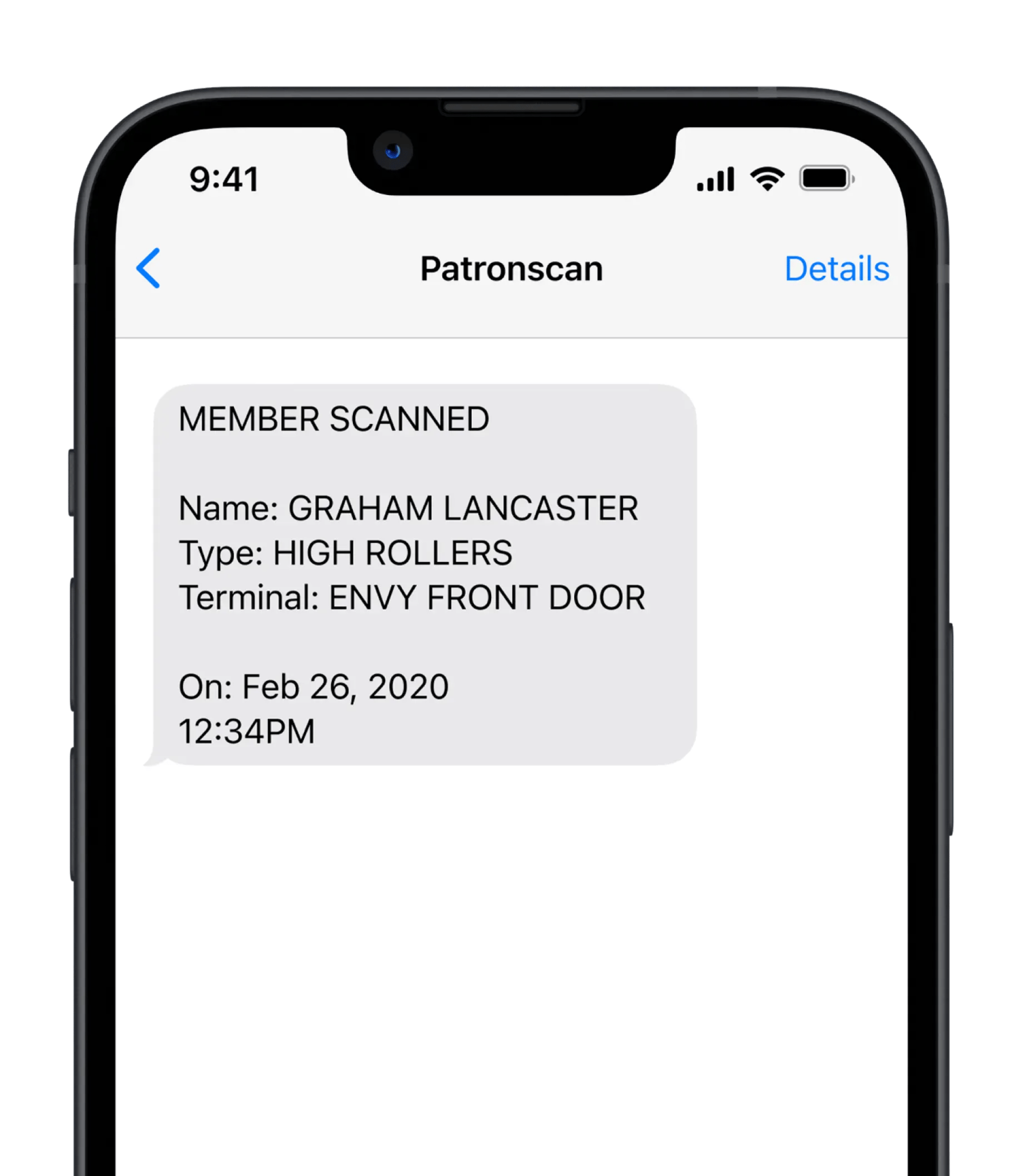 Trusted Technology
Patronscan's fake ID detection was developed using over 110 million scans and 15 years of innovation.
Expired ID Flags
Receive alerts for expired IDs and identify minors using lost or stolen IDs to buy products.
Challenge Questions
Ask a set of challenge questions if you suspect an ID doesn't belong to them. Verify answers with the scanner.
On thanksgiving, a lot of people were out. We ran into four banned patrons for serious offences, sexual assaults, one fake ID and an underage [patron]. That was a night that it really worked out for us. Any one of those problems could have turned into a huge problem.
- Daniel Alemar, Owner of Highwater
I love that you get the demographics. They send you updates every hour once you're open... how many people in your club, how many men, how many women, when's your busiest time. I love that because it helps market your business.
- Linda Allen, Owner of Lambda Cabaret
"When Patronscan first came in it was a breath of fresh air. For what it can do, it was far superior than what we were currently using."
- Vincent May, Head of Security, Cowboys
"As a police professional, Patronscan was definitely a net positive to our venues. The customer service I received from all of the people on the staff has been very professional."
- Retired Sgt. Christopher Curtis, LVPD
Why Patronscan?
Because we are driven by continuous innovation, hyper customer care and precision ID authentication technology to fight identity fraud on the world's largest ID scanning network.
IDs Scanned
220,196,493
Fakes Detected
594,451
Cities
203
Connect with us
Request pricing from one of our experts or book a live demo to see
Patronscan's ID scanners in action.