The World's Best
ID Scanner
Create safe environments and trustworthy relationships through identity verification.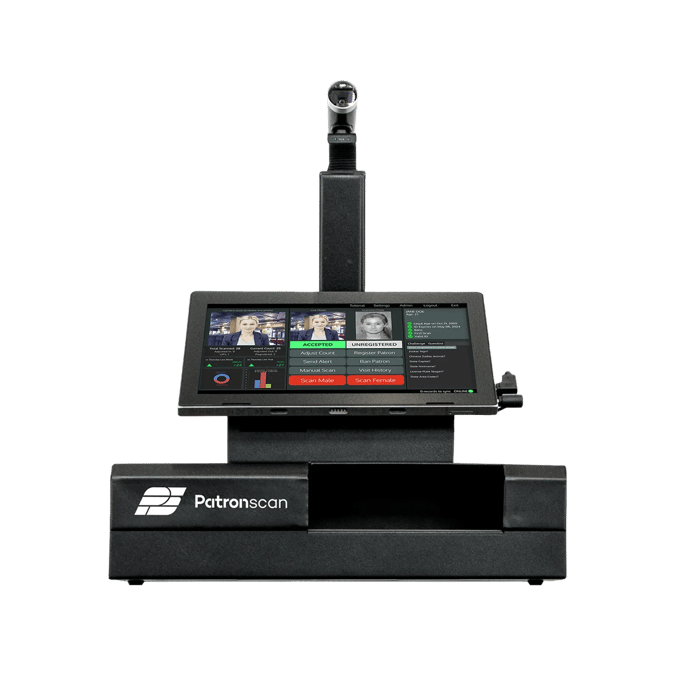 Accurate Fake ID Detection
Our first-class fake ID detection technology can authenticate and catch most fake IDs within seconds.
Insightful Reporting
Stay informed, boost your profitability and monitor security trends with daily, weekly and monthly reports.
Powerful Fraud Protection
Chargebacks, identity fraud and other criminal activities can cause serious damage. Identify bad actors by connecting to our flagged patron network.
Why Patronscan?
Because we are driven by continuous innovation, hyper customer care and precision ID authentication technology to fight identity fraud on the world's largest ID scanning network.
IDs Scanned
220,196,493
Fakes Detected
594,451
Cities
203
The best decision we made was implementing Patronscan into our security and safety process. We saw a dramatic decrease in fights and disturbances immediately.
- Chris "Sarge" Curtis
Patronscan has been a great asset to our business. It has certainly mitigated security and liability risks… I would definitely recommend the system to anyone!
- Jesse James
Patronscan and their ID scanning software is the best on the market and has greatly reduced the amount of incidents for us, as it makes each individual patron accountable for their actions.
- Sergio Maione
Banff is a tourist destination that gets a lot of international IDs and the Patronscan ID scanning system has been able to scan the multitude of IDs that we encounter accurately and efficiently.
- Joe Gregory
We have looked at various ID scanning providers… we have used the ID scanner from Patronscan and have found it to be the most advanced and effective product in the market.
- Nadr Mavi
With Patronscan, we're able to use the automated daily/weekly/monthly reports they send out to analyze data and the demographics of our patrons. This has helped us to expand our brand and become the most successful pub destination in Canada.
- Darryl Kostash
An awesome feature is that it allows us to identify poorly behaved individuals throughout the night who have fought, damaged property, or even walked out on a tab. We simply match their appearance to the photo taken, and from this step it is easy to decide whether we call the cops, flag them, or add a warning for the next time they visit the bar.
- Jeff Steiert
Having access to the flagged network eliminates issues before they can even begin. We are notified immediately if the patrons are problematic and can deny them access to all of our venues.
- Ryan Wise
I researched patron identification systems and flag and alert systems. We had a previous system but, it had fallen behind… we presently use four Patronscan units in our venues and have found them to be user friendly and accurate in detecting false identification documents from around the world.
- Bruce Wahl
I just want my customers to be safe, my friends to be safe and although I don't work for Patronscan, I just love your product.
- Susan Durst
Your Front Line
Patronscan is an essential tool for businesses that can identify individuals that may have criminal or malicious intent by scanning the individual's government-issued identification document.

Scanning identification documents reduces the risk of fraud and is a deterrent for anti-social behavior, theft, and other crimes.

This increases staff and other visitors' confidence in your establishment while assisting law enforcement agencies to catch those responsible for committing an offence.
Connect with us
Book a live demo or get in touch with our experts to see our full list of
Patronscan packages.